MRG Foundation is excited to award $225,000 to 17 groups across Oregon to continue to build and grow the social justice movement. Inspired by the events that took place in Malhuer County this January and understanding the limited resources available to individuals and groups organizing in rural communities, we made a consecrated effort during this cycle to conduct outreach and to fund groups located in and doing work in rural communities. Thanks to these efforts, along with an increase in organizing work and quality applications, 41% of the groups funded this cycle are located and do work in rural communities.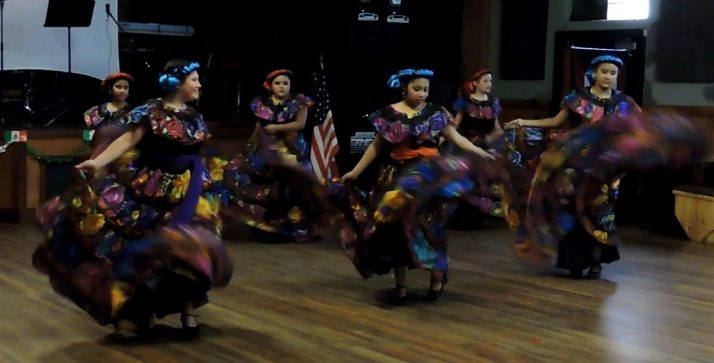 Lower Colombia Hispanic Council, based in Astoria, is a new MRG grantee. They are a community based organization that works with the Latinx community in Clatsop, Columbia, and Tillamook counties. Being one of the only Latinx organizations in the region, they offer a variety of services including organizing and social services. Doing so much important work, made writing a grant for MRG challenging. As a part of our applicant support, I provide feedback and coaching to potential grantees to support the creation of strong proposals. By providing this type of support to the leaders at LCHC, they were able to reframe and elevate their focus on community organizing. With this new lens, the grantmaking committee had a deep understanding of their work and awarded them a grant. One thing that makes MRG Foundation truly stand out is our dedication to providing emerging groups with more than just funding, an essential part of building the movement.
Oregon Rural Action, an organization doing work throughout Eastern Oregon,
organizes a wide range of people including immigrants, farmers, ranchers, and loggers to unite around a variety of issues. They recently transitioned into a volunteer run organization because of the lack of resources available to them locally. These dedicated volunteers continue to organize and do the work within their communities because they know first hand the importance of coming together and building power. They also continue doing the hard yet important work because they are one of only a few, or the only group, focusing on organizing in Eastern Oregon. I am inspired by the resilience and dedication of organizations and organizers like these ones in rural communities.
These are just two stories of innovative and inspiring groups that received funding from MRG this spring. See below for a full listing of grantees and continue to follow-us on social media to learn more about our grantees.
350Deschutes– Bend – $9,000- New to MRG
350Deschutes, an ardent advocate for climate policy locally and statewide, advocates for Oregon state carbon pricing, transitioning from coal to clean energy, and the elimination of fossil fuel projects. They work primarily in Central Oregon to provide educational opportunities to raise awareness, build power within their community, and effect policy change in the region and across the state in hopes of having climate justice for all.
COFA Alliance National Network– Albany- $8,000
COFA Alliance National Network seeks social and economic justice under the law for all COFA residents in Oregon and beyond. They are specifically dedicated to restoring public benefits for the COFA communities, Republic of Palau, Federated States of Micronesia, and the Republic of the Marshall Islands, in the U.S. under the Compact of Free Association (COFA).
Confederated Tribes of the Lower Rogue– Coos Bay
The Confederated Tribes of the Lower Rogue was founded in 1996 to reclaim local Native people's history, language, culture, and sovereignty. They have worked to revive the Tututni Language, begun the long process to regain tribal recognition from the federal government, and established the annual Gathering of the People, which is held each September in Southern Oregon.
Don't Shoot Portland– Portland- $10,000- New to MRG
Don't Shoot Portland was founded in August of 2014, after Michael Brown was fatally shot by a member of the Ferguson, MO Police Department. Their mission is to function as community advocates, engaging in and organizing community dialogue, and participating in non-violent direct actions in order to bring attention to the important issues of race, poverty, police accountability, and violence.
Komemma Cultural Protection Association– Yoncalla
KCPA preserves the culture, history and traditions of the Kalapuya Indians of Western Oregon. They promote Kalapuya culture and engage American Indian youth in leadership opportunities while dismantling entrenched anti-Indian beliefs, attitudes, and practices in Douglas County.
Lakota Oyate Ki– Salem
Lakota Oyate Ki is a Native American culture club located within the walls of the Oregon State Penitentiary. The Lakota Club is led by Native inmates, and through their organizing the Lakota Club is preserving, restoring, and sustaining their Indian heritage and connection with the broader Native community.
Lower Columbia Hispanic Council– Astoria- $8,000- New to MRG
The Lower Columbia Hispanic Council is a community based organization that provides specific services to the Latinx community in Clatsop, Columbia, and Tillamook counties. As the only Latinx focused and led organization on the North Coast, LCHC works to assist their community in issues around immigration, racism, and civic engagement.
Mujeres Luchadoras Progresistas– Woodburn- $9,000
Mujeres Luchadoras Progresistas is a group of women farmworkers who are organizing to promote long-term social change by fostering women farmworker's skills and self-confidence. MLP organizes to overcome exploitation and injustice and improve living and working conditions for all farmworkers.
Oregon Community Health Workers Association– Portland- $20,000
ORCHWA is the new statewide association for community health workers organizing a unified voice to empower marginalized communities and advocate for solutions to health disparities. Community Health Workers are the frontline public health workers and serve as the vital link between health/social services and the community to improve the quality and cultural competence of care.
Oregon Rural Action– La Grande- $20,000
Based in Eastern Oregon, Oregon Rural Action organizes a wide range of people including immigrants, farmers, ranchers, and loggers to unite around issues such as toxic pesticide exposure in Ontario, food insecurity in Malheur County, and renewable energy development in Union County.
Our Children's Trust–Eugene- $20,000- New to MRG
Our Children's Trust is leading an innovative campaign that provides youth with leadership opportunities in the pursuit of systemic, science-based emissions and climate recovery policy at all levels of government. They give youth, those with most at stake in the climate crisis, a voice in local, state, and federal forums to favorably impact their futures. Through their programs, youth participate in public education, civic engagement, and advocacy to ensure the viability of all natural systems.
Portland Parent Union– Portland- $9,000
Race and income are key indicators of student achievement. PPS Parent Union is organizing low income families and families of color to advocate for policy changes in the Portland Public Schools, specifically focusing on persistent gaps in achievement and opportunity between white students and students of color.
Salem/Keizer Coalition for Equality– Salem- $18,000
According to every indicator of academic achievement, students of color are being left far behind white students. The Salem/Keizer Coalition for Equality is a multi-racial community organization that promotes equality in the education system. They have organized hundreds of mostly Spanish-speaking parents to be strong community leaders for education reform in order to eliminate the student achievement gap.
Southern Oregon Jobs with Justice– Ashland- $10,000
Southern Oregon Jobs with Justice is building a broad movement for economic justice in Southern Oregon. They organize individuals who face a variety of barriers to create a healthy community with more locally-owned businesses, sustainable economies, strong unions, and responsive government.
Voz Workers' Rights Education Project– Portland- $22,000
Voz empowers day laborers to gain control over their working conditions and to exercise their power to address the social and economic injustices that immigrant workers face. Voz also educates the community about the complex forces that have pushed immigrants to come to the U.S. and the need to overcome anti-immigrant sentiment.
Welcome Home Coalition– Portland- $9,000- New to MRG
The Welcome Home Coalition (WHC) believes in a community that invests in safe, stable, affordable homes for everyone. Since August of 2014, WHC has been dedicated to building a movement to identify a solution to the affordable housing crisis with new, dedicated revenue to adequately fund critical housing programs, affordable housing development, and homeownership opportunities.
KPOV High Desert Community Radio– Bend- $23,000
KPOV is radio by the people and for the people of Central Oregon. KPOV strengthens community and democracy by providing quality programming on topics of local interest and giving a voice to local communities through grassroots participation in independent, non-commercial radio.