General Fund Grants Committee
The General Fund Grantmaking Committee evaluate proposals for the two General Fund cycles each year. This committee is responsible for the majority of our grassroots grantmaking, distributing $450,000 each year.
Chris Baker (She/her)
| General Fund and Rapid Response Grantmaker
Portland
Chris (She/Her) does community engagement, organizing and advocacy work at Hunger-Free Oregon. She holds two degrees in Gender, Race and Nations with emphasis on Community Health Equity from Portland State University. Chris has 10 years of lived experience with poverty and food insecurity and is dedicated to surrounding herself in work that supports grassroots social change, women's empowerment and advocacy, and policy changes that reduce racial, social and gendered disparities. Outside of work, Chris lives in the suburbs of Portland with her two boys, a chocolate lab named Lucy and a wacky great dane mix named Luna, all of which are the center of her universe.
---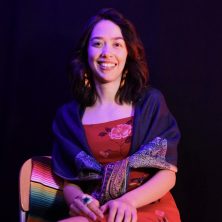 Alessandra de la Torre (She/her)
| General Fund and Rapid Response Grantmaker
Medford
Alessandra de la Torre (She/Her) works at Rogue Climate in Southern Oregon. Born and raised in the Bay Area, her goal is to increase diverse representation and education in Southern Oregon, while intersecting social and environmental movements. Alessandra is a proud Xicana from immigrant parents and a first-generation high school and college graduate. She believes our shared liberation is of upmost importance and it can happen through political advocacy, civic engagement, grassroots organizing, and community healing.
---
Ubaldo Hernández (He/him/ese)
| Grantmaker
Hood River
Ubaldo works as a community organizer with Columbia Riverkeeper, conducting community outreach on clean water while promoting equity, inclusion, and diversity. Ubaldo has been an active member in the Latinx community in the Columbia Gorge, participating in projects that promote awareness on issues that are relevant to Latinxs in Oregon and Washington. In the last 15 years, he has launched and participated in multiple projects benefiting the Latinx community, including the local community radio station Radio Tierra. In his free time, he enjoys mountain biking, fishing, and hiking in the Columbia Gorge.
---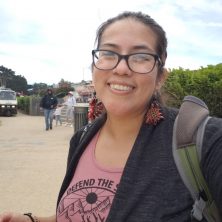 Ana Molina (She/her)
| Board Member, Grantmaking Committee Board Liaison
Eugene
Ana Molina joined MRG's Board in April 2019, having worked through the MRG Capacity Building Initiative as part of Beyond Toxics. She is the Statewide Environmental Justice Liaison for Beyond Toxics where she advocates for environmental justice, climate justice, protections from toxic chemicals and pollinator protection – ensuring the voices of the people most impacted are at the forefront and leading our conversations. Ana lives in Eugene but grew up in South Lake Tahoe, California.  Ana moved to Oregon after she graduated from Humboldt State University in Arcata, CA where she was involved with student organizing with and for undocumented students on campus and in the community. Ana has a love for both the environment and people because we are resilient, strong and imaginative, and we can come up with solutions when we work collectively centering our communities. On her downtime Ana likes to hike, backpack, read and check out thrift stores.
---
Bruce Morris (He/him)
| Grantmaker
Bend
Bruce (He/Him) has worked for the Central Oregon community and social justice groups as an organizer, executive, and developer since 2002. He has served as Executive Director for Human Dignity Coalition, coordinator at the Central Oregon Social Justice Center, and currently as Development and Programming Director at KPOV in Central Oregon. He has a law degree and practiced law for many years. After 15 years as a corporate attorney, the injustice he was facilitating became unbearable. He decided to devote his life to working for justice and supporting the inspiring people who have dedicated their careers to furthering community.
---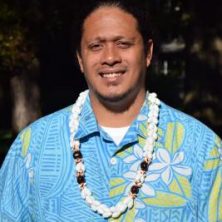 Makerusa "Mak" Porotesano (He/him)
| Grantmaker
Portland
Mak grew up in Portland by way of St. Johns, North Portland. He has been student organizing since early in his college days. He is the founder of the Pacific Islander Student Alliance (PISA), which started in 2007 when he was an undergraduate student. He is also the founding coordinator of the Men of Color Leadership Program at Portland Community College, and before that, he was the coordinator of the Pacific Islander, Asian and Asian American (PIAAA) Student Center at Portland State University, the Manager of Continuing Education at the University of the South Pacific, Majuro Campus, and the Director of the Office of Student Activities and Leadership at Chaminade University.
Makerusa is a second-generation American Samoan from the village of Fogagogo. Mak started his college education at American Samoa Community College. He later received his BS from Portland State University, and a Master's in Education from Chaminade University of Honolulu.  Away from his day job, Mak is an organizer with the Pacific Climate Warriors of 350 Pacific, and is Chair of the Samoa Pacific Development Corporation, a 501(c)(3) Organization for Samoans in Oregon.
---