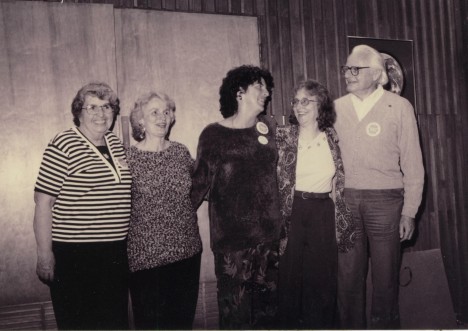 In 1976, Leslie Brockelbank and her husband, Charles Gray, were looking for help distributing $500,000 of inherited wealth. They convened a gathering of activists and philanthropists on the banks of the McKenzie River in Eugene, Oregon and asked the folks present to decide how this money could have the deepest impact on the root causes of social inequity and environmental degradation. From this initial meeting, the McKenzie River Gathering (MRG) Foundation was created.
Since that time, MRG Foundation's grantmaking has been led by Grantmaking Committees comprised of individuals directly involved in developing genuine solutions to the difficult issues facing their communities; community organizers and changemakers who are rooted in the communities we serve, who come from all parts of the state, and who reflect the rich diversity of Oregon. Leslie and Charles recognized that the most strategic way to allocate their resources was to use the wisdom of people in the community. And MRG is guided by the same philosophy to this day.
A History of Making Change
By the early 1980s, hundreds of donors and organizers across Oregon wanted to invest in this new model of philanthropy; MRG Foundation had evolved into an energized community foundation supported by the community, for the community. By actively seeking contributions from individuals and distributing grants to organizations throughout the state, MRG Foundation helped to strengthen activism and organizing at the community level.
In 1993, MRG Foundation launched an endowment campaign to ensure our future as a permanent resource for the progressive community. The income generated from the endowment helps cover administrative costs, allowing most of our annual donations to be distributed to social change groups throughout Oregon.
As political events unfold, MRG Foundation is often the first to provide funding to groups. Within two weeks after 9/11, MRG was giving grants to groups that wanted to organize a progressive response to the drumbeat of war and rising anti-Muslim sentiment.
In 2003, MRG institutionalized our long-standing commitment to dismantling racism by putting racial justice front and center within our multi-oppression analysis. We proactively incorporate racial justice into every facet of MRG's programs and operations and we work with our grantees, foundation colleagues, and the wider community to help them do the same.
In 2003, when the United States was preparing to invade Iraq, MRG Foundation launched the Peace Action Fund with grants ranging from $500 to $10,000. More than $100,000 was designated for Oregon groups working to prevent war in Iraq and for other peace-related actions. This is just one example of how MRG Foundation is able to respond to events quickly in order to provide critical support to activists throughout Oregon.

In this new millennium, MRG Foundation plays a critical role in supporting Oregon's progressive movement and funding emerging issues. Our General Fund is at its highest level ever, and we continue to engage new groups who are working on a local level on the tough issues of our time.
Our Vision for the Future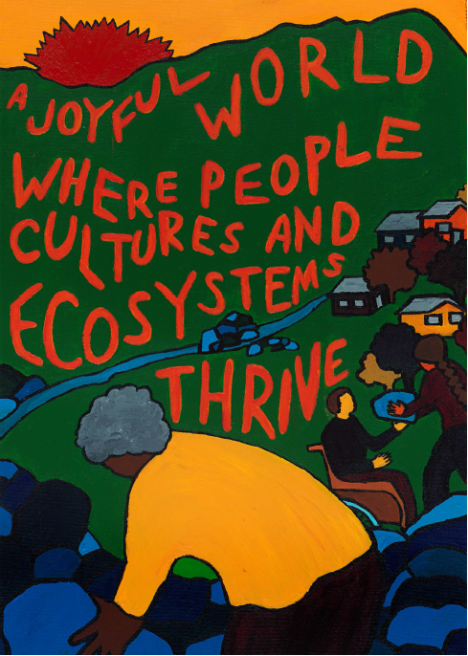 MRG Foundation envisions a just and joyful Oregon where people, cultures and ecosystems thrive. We seek to create a world where we…
Live in harmony with one another and the natural world we all share, and we commit to the peaceful resolution of conflicts.
All have the freedom, support and resources to pursue our dreams and live out our full potential as communities and as individuals.
Cherish and gain strength from the richness of our diverse experiences and the depth of our common humanity. We nurture our interdependence and actively care for one another.
We believe that everyone plays a role in creating and sustaining this world. By building community, living our values, and working together towards this vision, we participate in the creation of justice and inspire hope for the future.