Justice Within Reach was OFF THE HOOK!
We came together to celebrate the joy in our movement even as we mourn and rage for the injustice that continues to rain down on our families and people.
We held space for the beauty and love in our communities and the MRG family, and we reiterated that Black Lives Matter. That LGBTQ+ folks matter. Disabled folks matter. Houseless folks matter. Immigrants matter. Native and indigenous folks matter. Mother Earth matters.
Together, #WeAreMRG #SomosMRG.
Thank you for making MRG Foundation the foundation for, with, and by the people.
Thank you for joining us in living the talk of JUSTICE every day for the last 44 years.
We aren't stopping. And we know you will be with us every moment along the way.
Deep gratitude to our featured entertainers:
Kay Ulanday Barrett, a poet, performer, and educator navigating life as a disabled
pilipinx amerikan transgender queer in the U.S.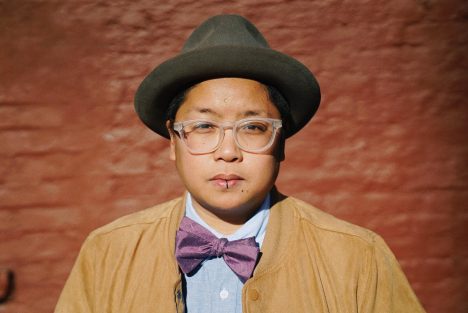 And, our host and emcee for the evening, multihyphenant iconoclast and metaphor peddler,
And if you become a monthly donor of $5 or more, or make a donation of $50 or more, you will receive our fantastic new MRG t-shirt as an "un-party favor"!
Every dollar donated goes to our grantmaking programs that sustain critical groups working within our communities. Now more than ever, our grantees need you, and MRG needs you.
Questions? Contact Dena Zaldua at dena@mrgf.org