UPDATE: As of April 27, 2020, MRG's COVID-19 Community Response funding has pivoted our fundraising to our Since Time Immemorial Fund, which is providing funding and support to our tribal communities across Oregon. Donations made to our COVID-19 Community Response Fund will go to support our Oregon Tribes as they navigate this crisis and this precarious time.
MRG Foundation has established a Community Response Fund that will rapidly deploy resources to community-based organizations that are at the frontlines of the COVID-19 outbreak in Oregon.
On March 13, MRG Foundation's Board approved the release of $300,000 — 30% of our operating reserves — to start this fund. As the philanthropic, business, and government communities join us, we will update this page with a list of partners and total funds available for immediate disbursement.
We are so grateful to the MRG family for your generosity in supporting our COVID-19 Community Response Fund. Because of you, we raised $1 million in addition to our initial investment for a total of $1.3 million! We are very proud to report that MRG granted out all but $50,000 to 116 organizations across Oregon. The remaining $50,000 (along with $100,000 from another foundation) is seeding our Since Time Immemorial Fund to provide focused support for our tribal communities.
Who did we fund? We will just let the numbers speak for themselves….
$185,000 went to our largest grant ever to Innovation Law Lab to develop the technology infrastructure to the Oregon Worker Relief Fund (see more about the OWRF below)

$40,000 went to our partners at the Women's Foundation of Oregon, to re-grant to organizations serving domestic violence and sexual assault survivors, and folks doing reproductive justice work.

The remaining $906,000 was distributed via 116 grants:

$580,500 (65% of total dollars) went to organizations led by BI/POC folks
The average grant was $7,579 with the lowest award at $3,000 and the largest at $15,000
—————————————————————
Our Community Response Fund will provide flexible resources to groups in our region led by and working with the communities disproportionately impacted by COVID-19 and the social and economic consequences of this outbreak. 
Just like our partners in Seattle, we will do this without asking for applications or reports—instead, we will have absolute trust in our communities. This means we will direct one-time operating dollars to current MRG grantees and partners— and groups around the state that have deep roots in and strong organizing experience within our communities, and are working directly with folks who: 
Are without healthcare, insurance and/or access to paid sick days

Are part of the houseless community

Have limited English language proficiency

Are healthcare or gig economy workers

Belong to communities of color, among others. 
At this time, MRG is not accepting requests for funding. In keeping with our values and funding priorities, we will—in partnership with our activist grantmakers—direct our Community Response Fund dollars to organizations that address systemic inequities and whose work focuses on both organizing most-impacted communities at this time, and anticipating the long-term effects of the outbreak. 
The Community Response Fund is designed to respond to the need among grassroots, social justice organizations to shift their work and address the long-term effects of the outbreak. The Fund is not meant to duplicate the work of public health officials.
COMMUNITY RESPONSE FUND GRANTEES
350Deschutes
350PDX
African Family Holistic Health Organizations
African Women's Coalition
African Youth and Community Organization – AYCO
Asian Health & Service Center
Asian Pacific American Network of Oregon – APANO
Asian Pacific Family Club at Oregon State Penitentiary
Beyond Toxics
Black United Fund
Bridges to Change
Brown Girl Rise
Burrito Brigade
Business for a Better Portland
Capaces Leadership Institute
CAUSA Oregon
Centro Cultural de Washington County
Citizens for Renewables
Civil Liberties Defense Center
COFA Alliance National Network
College Dreams
Community Alliance of Lane County
Community Alliance of Tenants
Community Outreach for Radical Empowerment – CORE
Compassion Highway Project
Disability Arts and Culture Project
Don't Shoot Portland
Downtown Languages
East County Rising
KEPW Homegrown Community Radio
Eugene Springfield Solidarity Network
Euvalcree
Greater Portland Trans Unity
Family Relief Nursery, Cottage Grove
Freedom to Thrive
Grow Portland
Growing Gardens
HAKI Community Organization
Huerto de la Familia
Independent Publishing Resource Center
Kairos PDX
Komemma Cultural Protection Association
KPOV High Desert Community Radio
Kukatonon
Labor's Community Service Agency
Lakota Oyate Ki of Oregon State Penitentiary
Latino Club of Oregon State Penitentiary
Latino Community Association
Lifers' Unlimited Club of Oregon State Penitentiary
Lomakatsi Restoration Project
Lower Columbia Hispanic Council
Mano a Mano
Marrow PDX
Micronesian Islander Community
Missing & Murdered Indigenous Women USA
Momentum Alliance
Mudbone Grown
KSKQ Ashland Community Radio
NAACP Eugene/Springfield
Native American Youth and Family Center
NEW Expressive Works
Next Up
Northeast Coalition of Neighborhoods
Northwest Workers' Justice Project
NOWIA Unete Center for Farm Worker Advocacy
Occupy Medical
OPAL Environmental Justice Oregon
Oregon Community Health Workers Association
Oregon DACA Coalition
Oregon Futures Lab
Oregon Native American Chamber
Oregon Physicians for Social Responsibility
Oregon Public Health Institute
Oregon Recovers
Oregon Rural Action
Ori Gallery
Outgrowing Hunger
p:ear
Portland African American Leadership Forum – PAALF
Partnership for Safety and Justice
PCUN
Portland Harbor Community Coalition
Portland Jobs with Justice
Portland Opportunity Industrialization Center – POIC/RAHS
Portland Street Medicine
Portland United Against Hate
Pueblo Unido
Q Center
Rahab's Sisters
Raices
Right 2 Survive
Rogue Action Center
Rogue Climate
Rural Organizing Project
Salem Keizer Coalition for Equality
Sisters of the Road
Somali Empowerment Circle
Southern Oregon Jobs with Justice
Street Roots
The Contingent
The Pathfinder Network
Trans*Ponder
Trash for Peace
Trauma Healing Project
Uhuru Sa Sa Club at the Oregon State Penitentiary
Unidos Bridging Community
UNITE HERE Education and Support Fund
Unite Oregon
UTOPIA PDX
Verde
VOZ Workers' Rights Education Project
We Can Do Better
Women's Foundation of Oregon
XRAY FM
Zenger Farm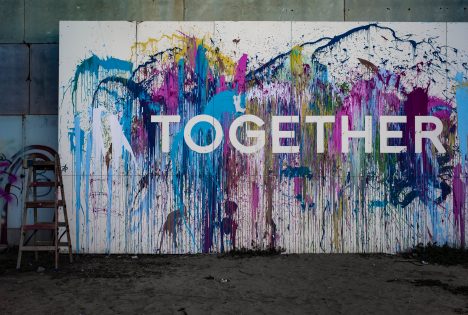 COMMUNITY RESPONSE FUND PARTNERS
Anonymous Donors
L'Chaim Fund of MRG Foundation
Marjory Hamann and Ben Lischner Fund of MRG Foundation
Northeast Coalition of Neighborhoods
Towhee Fund of MRG Foundation
Umpqua Bank Charitable Foundation
FREQUENTLY ASKED QUESTIONS (FAQ)
I'm an individual who's been affected by COVID-19. Can this Fund help me?
We understand many individuals and families have been affected by the outbreak already and more will continue to be affected. While the Fund is not able to provide grants to individuals, it is funding community-based organizations that have experience in and a history of providing people and families with services and support. As we begin to award grants, we will post them here. Please check back for a list of the organizations that may be able to assist you. If you are looking for resources now, please consider calling 211 or visiting the Oregon Health Authority COVID-19 resource page or the Multnomah County COVID-19 resource page.
My organization is interested in resources from this Fund. Can we be considered?
Unfortunately, MRG's COVID-19 Community Response Fund grants have all been directed to our current partners and grantees who are working specifically on racial, disability, gender, and economic justice organizing. As of April 16, we are out of funds and all of our fundraising efforts have shifted to resourcing Oregon Worker Relief Fund.